Annual Fall Conference
Thank you to everyone who attended our Fall 2019 Conference on September 26 - 27 at the Holiday Inn Louisville East!
Conference Handouts
Presentations have been made available to our 2019 Fall Conference attendees in the links below.
If you prefer paper copies, please print them at your home or office and bring them to the conference. You may also bring your laptop, iPad or other portable devices to the session presentations. Please note that Kentucky MGMA does not provide printed handouts in order to save paper and costs, allowing us to invest in other valuable conference activities.
SPEAKERS & PRESENTATION TITLES
Jerry Bridge

Keynote:IF HEALTHCARE IS ABOUT WELL-BEING THEN WHY AM I SO STRESSED OUT

Keynote 2: REDEFINING PRODUCTIVITY-WORKING ON WHAT MATTERS MOST
(ClickHEREfor additional materials from Jerry)
Nate Moore
SEEING PAST TOMORROW: USING APPOINTMENT DATA TO STRATEGIZE, CHANGE, AND THRIVE IN THE FUTURE

BETTER DASHBOARDS, BETTER DECISIONS: REVENUE CYCLE MANAGEMENT FOR MEDICAL PRACTICES


Deborah Phairas
Connie Leffler
Officers Chris Pawelski and John Davis

ACTIVE shooter training -REFUSE TO BE A VICTIM: Response to active shooter/killer, Personal safety - no handouts will be provided
Adam Shewmaker and Meagan Parker
Cory Meadows, JD

---

OTHER HELPFUL FORMS

Attendee List

The AAPC Code Card for the Conference is now available. Please call Maggie Barlow at 833.782.7180 with any questions.
Workshop Descriptions

Our workshop sessions are designed to comply with the Body of Knowledge Domains to provide the maximum educational benefit for you. This synopsis of the sessions will give you a taste of the deliverables that you will get from the 2019 Fall Conference:
Body of Knowledge (*) next to titles designate the appropriate domain covered:
Operations Management =

blue

Financial Management =

green

Risk and Compliance Management =

purple

Human Resource Management

=

gray
KEYNOTE: IF HEALTHCARE IS ABOUT WELL-BEING THEN WHY AM I SO STRESSED OUT

- Jerry Bridge
(Operations Management)
If the purpose of healthcare is to alleviate suffering and improve health and well-being, shouldn't that include everyone, including healthcare workers? Yes, of course! And yet countless numbers of medical staff at every level, clinical and administrative, feel overwhelmed, overworked and overtired. Continually busy or multitasking, trying to keep up with increasing demands or maintain impossible schedules, workers often feel fragmented, exhausted and burned out! This presentation offers principles, practices and tools to help you deal more effectively with the challenges, stress and ever-increasing demands of 21st century living, at work and in life!
REDEFINING PRODUCTIVITY-WORKING ON WHAT MATTERS MOST

- Jerry Bridge
(Operations Management)
The pace of work is accelerating, leaving many of us with the experience of being overwhelmed, frustrated and stressed. We're deluged with information, tortured by impossible deadlines, and overwhelmed by high-spiraling expectations. No matter how well organized we are, effectively dealing with all we have to do and handle often seems impossible. The tools that were developed more than 30 years ago simply are insufficient for today's work demands. In short, we need a new system with new thinking that are a match for the speed, volume and complexity of information coming at us; a productivity makeover! This presentation offers an entirely new way of thinking about, organizing, and managing your work and life. You'll gain insight into some of the existing, obsolete, ways of working that place a limit on your effectiveness. You'll finish the afternoon with new perspectives, work habits and practices that leave you more powerful, focused and productive.
SEEING PAST TOMORROW: USING APPOINTMENT DATA TO STRATEGIZE, CHANGE, AND THRIVE IN THE FUTURE - Nate Moore
(Financial Management)
How would financial management be different in your practice if you could see the future? Appointment data is about as close as a practice manager can come to seeing what next week and next month will look like. Join an interactive discussion on using appointment data to increase opportunities in your practice. We will discuss ways to measure patient access to your providers, to reduce no show appointments, and to maximize capacity of your most important practice resources. See how practices across America are using appointment data to identify and solve problems before patients arrive, to make staff more efficient, and to reduce the number of unsold patient appointments. Medical practices have unique and unparalleled access to future information if they can leverage appointment data. Bring your ideas and experience and join the conversation in this session.
Learning objectives:
See real world examples of practices using appointment data to see the future

Discover ways to gather, analyze, and report on appointments

Collaborate on ideas and tools to leverage appointment data
BETTER DASHBOARDS, BETTER DECISIONS: REVENUE CYCLE MANAGEMENT FOR MEDICAL PRACTICES - Nate Moore
(Financial Management)
How often do you focus and act on data from your practice's dashboard? Is your dashboard pretty useful or just pretty? This session will look at how leading medical practices customize dashboards they receive to get the most insight and direction in a short amount of time, featuring tips and tricks for making dashboards customizable, dynamic and practical. Attendees will consider how dashboards are delivered, who sees them and how often they are reviewed, as well as how to organize dashboards to be efficient and effective in displaying critical, timely information. Attendees will learn how to consider how these dashboards motivate different members of their team to improve performance, and how dashboards designed by CPAs and practice administrators address specific challenges. Helpful case studies will be presented to show these ideas in a real-world setting.
Learning objectives:
Compare examples of practice-changing dashboards for medical practices nationwide

Experiment with new ways to drive change in your organization via timely, relevant data

Outline to peers how to build better practice dashboards for your specific organization
TOP 10 STRATEGIES TO LOWER OVERHEAD COSTS IN YOUR PRACTICE - Debra Phairas
(Financial Management)
There are only three ways to improve net income in your practice: Raise fees, increase productivity or decrease overhead. Given the complexities of managed care contracting, raising fees can be difficult to accomplish. Your doctors may already be working at maximum capacity, so increasing productivity may not be an option either. Therefore, greater profitability may only be achieved by controlling and reducing overhead expenses while improving efficiency. This session will discuss the best ways to reach this goal.
This session will provide you with the knowledge to:
Outline the top ten strategies to lower overhead costs in your practice

Analyze the most common staffing mistakes affecting your costs

Determine how to eliminate inefficiencies and make your practice more productive
ACMPE WORKSHOP

- Connie Leffler
We will cover the Body of Knowledge to give attendees a better understanding of each Domain:
Operations Management, Financial Management, Human Resource Management, Risk and Compliance Management, Organizational Governance and Patient Centered Care.
We will review the pathways to obtain Board Certification and Fellowship along with sample questions for Board Certification.

ACTIVE SHOOTER TRAINING - REFUSE TO BE A VICTIM: Response to active shooter/killer, Personal safety - Officers Chris Pawelski and John Davis
(Risk and Compliance Management)
Have you ever wondered what you would do? Well, if you haven't thought about it before hand, it's too late. In order to avoid being the victim of a crime you have to actively participate in your own safety plan. That starts with recognizing a potentially bad situation and reacting appropriately. This session will raise awareness about and outline the Run, Hide, Fight response to active shooters/killers as well as offer key points about personal safety in your everyday life. It is our goal to bring out of the "bubble" and help you live aware of your surroundings.
COMPENSATION AND BENEFITS SURVEY REPORT

- Adam Shewmaker and Meagan Parker
(

Human Resource Management)
Many years ago, Dean Dorton conducted a Compensation and Benefits Survey for medical management and support positions throughout the Commonwealth of Kentucky. After taking some time off to conduct other relevant industry surveys pertaining to physician integration, risk management and compliance, physician practice management and more, Adam Shewmaker, Director of Healthcare Consulting Services and the Dean Dorton team repeated the Compensation and Benefits Survey in 2019. Adam will discuss the overall survey results, trends throughout the region, and any correlations between positions, employment needs of hospitals and physician practices, and the industry's needs overall.
Speaker Bios
JERRY BRIDGE
President LifeWorks Education for Healthcare
(Keynote talks and Emcee of Thursday's Social Event)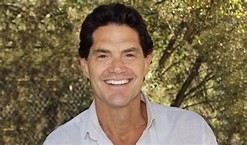 Jerry Bridge is a nationally recognized motivational speaker, trainer and author for the healthcare industry. For more than 25 years Jerry has presented keynotes and workshops for tens of thousands of providers, executives, managers and staff. His presentations are designed to inspire leadership, improve performance and increase well-being.
Jerry's book, Who Cares? Matters of Heart, Humor & Reconciliation, has been widely recognized by healthcare professionals as an inspiring, uplifting memoir for anyone with a family caregiving challenge or story.
Outside of work, Jerry has traveled the world running marathons, raising money and resources for ending hunger. He is a drummer, knows his way around a kitchen, and has performed stand up at the world-famous Comedy Store. Above all else, Jerry's passion is to lead inspiring, motivating programs that empower people while having lots of fun in the process.
In addition to being a Motivational Speaker to the Healthcare Industry, Jerry has performed stand up comedy at the world-famous Comedy Store and plays drums in a rock n roll band. Jerry's dad and three uncles - The Four Bridge Boys - learned how to play drums on the pots and pans in his grandfather's delicatessen. They sang, told jokes and entertained. Jerry grew up in that world and puts it this way - "corned beef, comedy and music are in my blood...after all, the Matzoh ball doesn't roll far from the bowl!"
NATE MOORE, CPA, MPA, FACMPE
Moore Solutions Inc.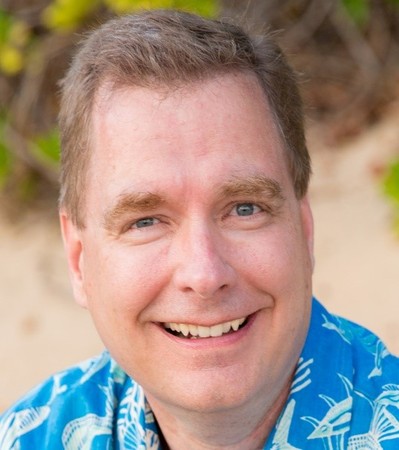 Nate Moore, CPA, MBA, FACMPE speaks, consults, and writes about business intelligence in medical practices throughout the country. His presentations consistently receive top marks as powerful, entertaining tools that can be used in the clinic immediately. Nate's two books, Even Better Data, Better Decisions: Business Intelligence for Medical Practices, and Better Data, Better Decisions: Using Business Intelligence in the Medical Practice, are MGMA best sellers. Nate's consulting focuses on using SQL Server to mine and leverage medical practice data into actionable knowledge.
Nate creates a series of powerful Excel Videos at mooresolutionsinc.com demonstrating how to use Excel in a medical practice. Excel Videos have been viewed over 2 million times. Nate also moderates the Excel Users MGMA Community, the online resource for practice administrators to collaborate about Excel.
DEBRA PHAIRAS, MBA
Practice & Liability Consultants, LLC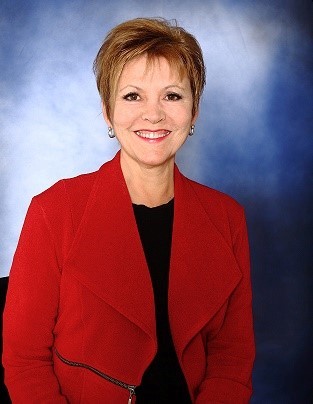 Debra Phairas is President of Practice & Liability Consultants, LLC a nationally recognized firm specializing in practice management and malpractice prevention. Her background includes medical clinic administration and loss prevention management for NORCAL Mutual, a physician malpractice insurance carrier in Northern California. Her BS is from Michigan State University and her graduate work at Golden Gate University San Francisco MBA Health Services Administration program.
Typical engagements include: practice start-ups, practice assessments, mergers, financial analysis, revenue enhancement, overhead reduction, personnel management, over 500 practice valuations, expert witness, partnership issues and recruitment support for hospitals and physician groups. Her consulting experience includes over 2,000 practices of all sizes and specialties. She has presented seminars and lectures nationwide for state and local medical/dental associations, management organizations and specialty societies.
CONNIE LEFFLER, CMA, CMM, FACMPE
KMGMA ACMPE Forum Representative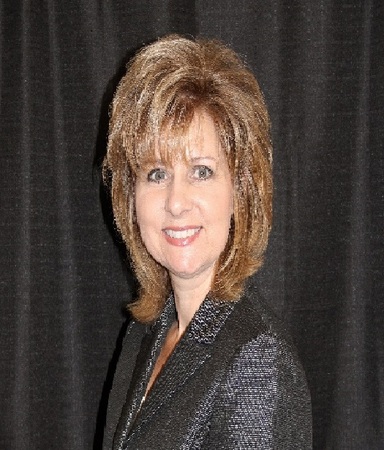 Connie Leffler, CMA, CMM, FACMPE, has over 25 years' experience in Practice Management.
She is Board Certified and a Fellow with The American College of Medical Practice Executives. Connie has been an active member with Local and State MGMA Chapters for over 20 Years. Connie is currently the ACMPE Forum Rep for KMGMA and an active MGMA member.
OFFICER CHRIS PAWELSKI
Dayton Police Department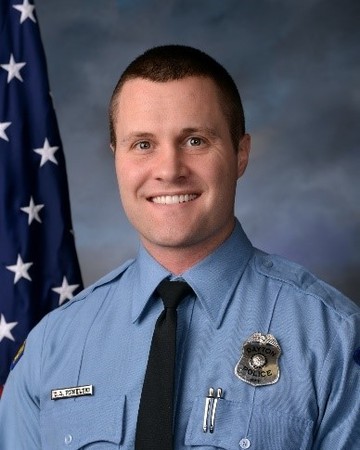 Officer Chris Pawelski has been with the Dayton Police Department since 2007 and is currently assigned as the department's Community Engagement Officer.
He is certified as a crime prevention specialist from the Ohio Crime Prevention Association and also a member of the Miami Valley Crime Prevention Association.
OFFICER JOHN DAVIS
Centerville, OH Police Department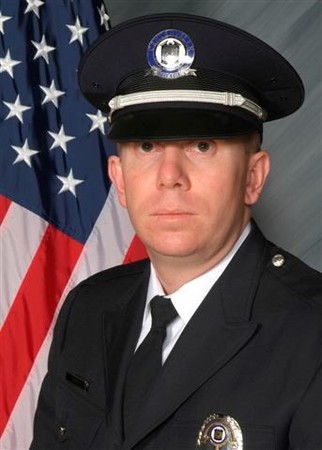 Officer John Davis has been with the Centerville Police Department since 1992 and is currently assigned as the Community Relations Officer.
He is certified as an Advanced Crime Prevention Practitioner from the Ohio Crime Prevention Association and is also an active member of the Miami Valley Crime Prevention Association.
ADAM SHEWMAKER, FHFMA
Dean Dorton Allen Ford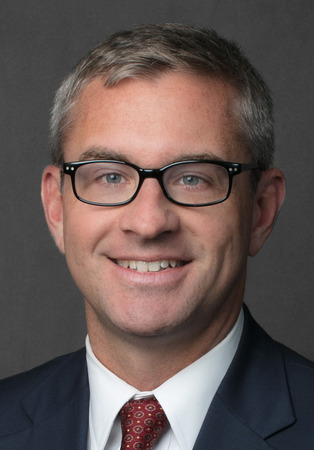 Adam Shewmaker FHFMA has 18 years of experience providing healthcare consulting services to numerous healthcare organizations, including community-based hospitals, specialty surgery hospitals, multi-hospital systems, multi-specialty physician clinics, and managed care payers. In addition to leading Dean Dorton's healthcare consulting services group, Adam performs revenue cycle operational assessments and process improvement engagements.
Prior to joining Dean Dorton in 2009, Adam served in consulting capacities with Progressive Healthcare, a boutique consulting firm in Nashville, Tennessee, and in Ernst and Young's national health sciences advisory services practice, where his work was focused on improving revenue cycle performance.
MEAGAN PARKER,

MGHA, CMA (AAMA)
Dean Dorton Allen Ford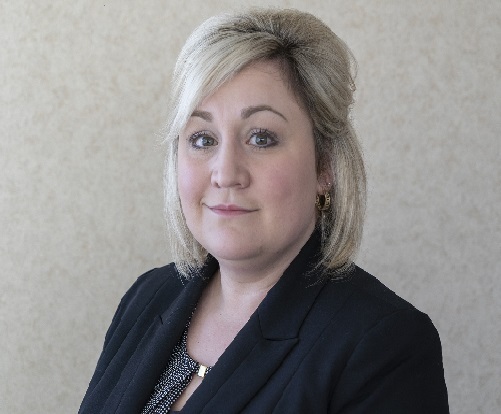 Meagan Parker is a Certified Medical Assistant with over 14 years of healthcare experience, having served in both clinical and administrative leadership positions. Her experience spans both inpatient and outpatient settings of both the nonprofit and public sectors, to include hospitals and medical practices.
In her previous role, Meagan served as the Director of Physician Services in Paris, Kentucky, where she oversaw five practices, including primary care, general surgery,
CORY MEADOWS, JD
Kentucky Medical Association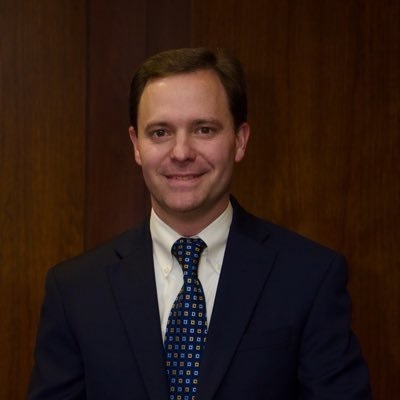 Cory Meadows is the Deputy Executive Vice President and Director of Advocacy at the Kentucky Medical Association. Meadows joined KMA in 2011 and since that time has been responsible for managing the Association's legislative advocacy efforts and legal activities. He also speaks on a number of topics related to physician practice management, medical/legal issues, access to care, compliance, and the current state of the health care industry.
PriorSpeaker Bios to joining KMA, Meadows practiced law in both the public and private sectors and served in several key positions within the Fletcher Administration. A native of Clay City, Kentucky, Meadows earned an undergraduate political science degree from the University of Kentucky and a law degree from the Brandeis School of Law at the University of Louisville.