Annual Spring Conference
Conference Update

After very careful consideration, the Kentucky Medical Group Management Association has decided to cancel our Spring conference; March 19-20.
We feel this is the most responsible reaction to the current health situation we are facing. Since we are a healthcare organization, we know how important it is to have our leaders in their office and available to manage these critical situations. We appreciate your cooperation and patience regarding this matter and we hope you will join us at our Fall conference in October.
We are still working through the details of the cancellation so please watch for more information soon.
Here is a special message from Dr. Rob McKenna, our Keynote Speaker:
;
Workshop Descriptions
KEYNOTE: COMPOSED – THE HEART AND SCIENCE OF LEADING UNDER PRESSURE
Drs. Rob McKenna and Daniel Hallak
Based on his latest book by the same title, Dr. McKenna highlights the power of composure under pressure and the specific strategies you can use to be a better version of yourself when it matters most. This presentation is a roadmap for standing firmly in who we are while staying connected to those who matter most to us – especially when high-pressure moments come. It doesn't matter whether you are a CEO, parent, manager, or student, none of us are immune to the possibility of losing it when the pressure is on. You will leave this session with:
An increased capacity to recognize the high-pressure moments when they come and your tendencies and habits in those moments.
A recognition of your greatest strengths under pressure and specific strategies that will help you become a better leader in those moments, for your sake and for the sake of others around you.
An increased capacity to build high performing and adaptive teams when the pressure and adversity are at their highest.
---
EVERY PRACTICE HAS A STORY TO TELL. MAKE IT A GREAT ONE
James Benson
Patients' perception of "quality" drive physician selection, treatment adherence, and decisions to pursue additional care. The average patient seeks quality data and evaluates physician quality based on what they learn on-line and what they experience in your office.
77% of patients search online for physicians as their first step of physician selection
88% of patients trust online reviews as much as a personal recommendation.
48% of patients will pay more and travel farther to see an out-network-physician they believe is of higher quality.
"Every practice has a story to tell. Make it a great one" reveals the building blocks of patient experience and demonstrates how it is measured. Participants will learn patient experience's impact on their bottom-line while be taught how to use experience data to improve operations. Finally, participants will learn how to reveal great patient experiences to patients on-line.
---
---
PERSONAL SAFETY
Officers Chris Pawleski and John Davis
This presentation will go over best practices and strategies for avoiding a potentially dangerous situation. This course will help attendees understand the importance they play in their safety, while at work, school, shopping, etc. Some topic areas that will be discussed include the crime triangle, sub-conscious, situational awareness, and pre-incident indicators.
---
CONFRONT THE LIZARD - Build trust and loyalty by outsmarting your erroneous cognitive impulses
Steve Haffner
Do you struggle to keep your decisions consistent with your brand? Do you and your team make judgment errors that you feel could have been avoided? Do your actions foster an environment of trust with your customers and staff?

Our success is determined by how well our decisions align with our goals and values. However, we are frequently thwarted by our inner "lizard brain" and its subconscious shortcuts, impulses and biases that falsely influence our decision making.

In this program that is both compelling and educational, participants discover how to increase customer and employee trust and loyalty by improving their decision performance, ensuring consistency between their decisions and their brand.
Key take-aways
- Learn the self-deceptions that subvert great decision making and how to overcome them
- Discover why metacognition is essential to peak performance and positive relationships
- Adopt strategies for maintaining values-based decision making
---
MGMA WASHINGTON UPDATE
Drew Voytal
Learning Objectives:
Learn about new or pending federal policy changes
Understand how legislative and regulatory initiatives affect your daily work
Identify resources available to assist you
Session Description:
This update will provide timely information on the status of pertinent healthcare issues under consideration by Congress and federal regulatory agencies. Attendees will learn about recent legislative and regulatory developments affecting medical groups, gain a deeper understanding of these changes and their impact on the day-to-day activities of medical group practices, and be directed to clarifying resources. Specific topics include 2020 implementation details for the Medicare Quality Payment Program, as well as payment policy changes finalized under the 2020 Medicare Physician Fee Schedule, among a host of other timely issues.
Topics Include:
2020 implementations details for the Merit-Based Incentive Payment System and alternative payment models,
Medicare Physician Fee Schedule payment and policy changes, and
Key federal health policy issues, including compliance and health information technology-related topics.
---
ACMPE WORKSHOP - Connie Leffler
We will cover the Body of Knowledge to give attendees a better understanding of each Domain:
Operations Management, Financial Management, Human Resource Management, Risk and Compliance Management, Organizational Governance and Patient-Centered Care.
We will review the pathways to obtain Board Certification and Fellowship along with sample questions for Board Certification.
Speaker Bios
DR. ROB MCKENNA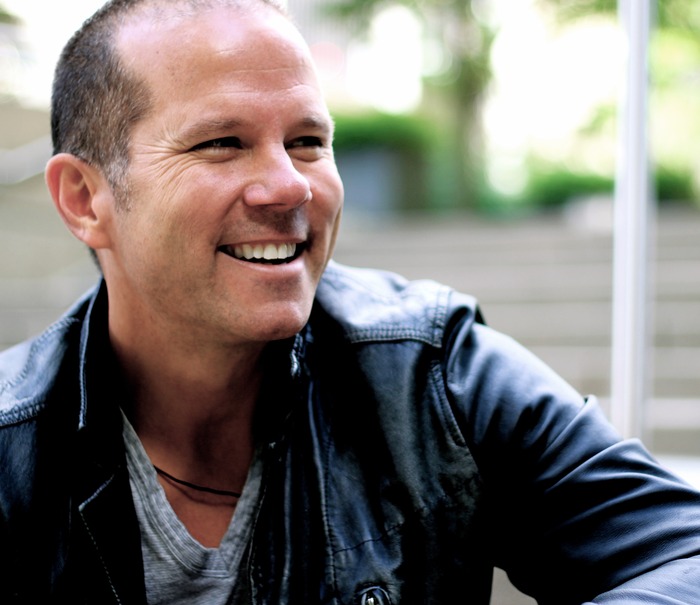 Named one of the top 30 I-O Psychologists alive today, Dr. McKenna is passionate about developing leaders and about transforming the way we see the people in our organizations. As he will tell you, we have the tools at our fingertips to invest in our people in ways that are meaningful to them and will get the results we need. Thirty years of research has taught us much about how people learn and grow on the job. We have what it takes to create rich learning environments for the people we lead, and all we have to do is begin to act on what we know. He is the founder and CEO of WiLD Leaders, Inc. and creator of the WiLD Toolkit, a whole and intentional leader development process and set of tools that one leader described as "A whole approach that blurs the line between who we are as 'workers' and 'human beings." His research and coaching with thousands of leaders across corporate, not-for-profit and university settings has given him insight into the real and gritty experience of leaders. His clients have included the Boeing Company, Microsoft, Heineken, Foster Farms, the United Way, Alaska Airlines and Children's Hospital. He is the author of numerous articles and chapters on leadership character, calling, effectiveness, and leadership under pressure. His latest book, Composed: The Heart and Science of Leading Under Pressure, focuses the specific strategies leaders can use to stay true to themselves and connected to others when it matters most.
DR. DANIEL HALLAK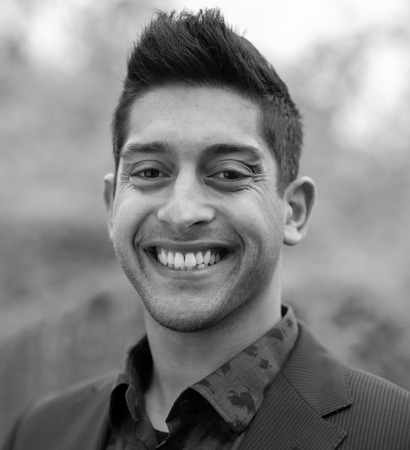 Nothing gets Dr. Daniel Hallak more excited than the opportunity to build authentic relationships and intentionally develop leaders. As the Chief Commercial Officer at WiLD Leaders, Daniel drives strategic commercial initiatives, and other operations, product development, and marketing efforts that support the development of whole leaders. He is known for bringing energy and thoughtful research-based practices that actually make a difference. Before WiLD, he spent 13 years developing whole leaders in business, academic, and not-for-profit settings. He's run his own coaching practice and has had experiences as a recruiter at Microsoft, a Career Management Consultant at Right Management Consultants and in a leadership development role at Slalom, an award-winning consulting firm. He's also served as a coach, professor, and advisor at three higher education institutions including Seattle Pacific University where he helped build a new graduate business program from the ground up. His research and writing focus on how to develop people and build authentic relationships founded on generosity. He earned his Ph.D. and M.A. in Industrial-Organizational Psychology from Seattle Pacific University, his B.A. in Psychology from Northwest University and achieved Eagle Scout Rank with the Boy Scouts of America.
JAMES BENSON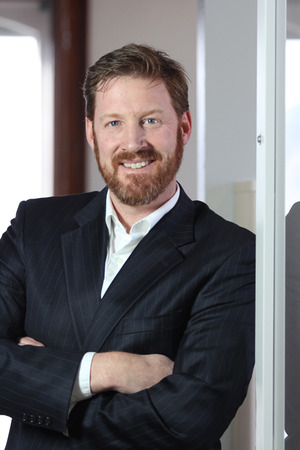 James Benson is the President and Founder of QM2 Solution and is focused on leveraging patients' voices for business growth, clinical improvement, and happier providers. James founded QM2 after working as a practice administrator and management consultant to surgical subspecialty groups.
James has served on national leadership roles on medical association boards and is co-founder of the ENT's Large Group Executive Forum for Otolaryngology Practices.
James speaks nationally on areas of healthcare quality, outcomes, experience, benchmarking, and business development. James has a BS from the University of Wisconsin-Madison (1994) and a MS from the University of Wisconsin-Green Bay (Quality and Systems Design (2000)).
ROB SPRANG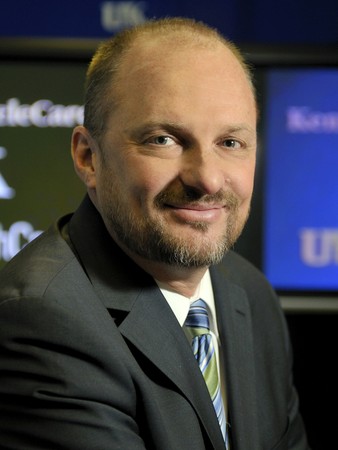 Rob has led the Kentucky TeleCare initiative at the University of Kentucky (UK) since 1996 and has been actively involved with improving the legal, regulatory and policymaking environment, at both the state and federal level. Rob has led telehealth initiatives to bring needed healthcare services to rural hospitals and clinics, correctional facilities and other community-based healthcare locations. Rob has also helped position telehealth as a key component of UK Healthcare's research mission. Rob is currently PI, Co-PI, Investigator or has telehealth as a vital part of 9 grants with an aggregate value of over $104M.
TERESA COOPER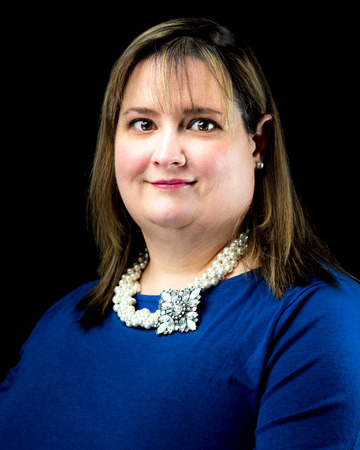 Teresa Cooper is the Payment System and Special Project Manager for the Kentucky Primary Care Association (KPCA) where she has worked since March 2019. She is a Registered Nurse with over 20 years of experience and a Certified Professional Coder. Her previous experience includes 15 years working as a Nurse Consultant for the Department for Medicaid Services for their Rural Health and Federally Qualified Health Center Programs. Her experience includes such items as Medicaid policy and reimbursement.
VIREN BAVISHI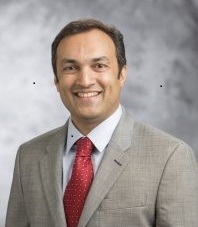 Dr. Viren Bavishi is the current CHI Saint Joseph Medical Group President headquartered in Lexington, Ky. CHI Saint Joseph Medical Group is the employed provider network of CHI Saint Joseph Health with 88 locations in 16 communities throughout central and eastern Kentucky. He relocated from Arizona where he worked as the Chief Medical Officer for Banner Medical Group, a large integrated medical group that employs over 1200 providers. He is a Board Certified Pediatrician with over 20 years of health care experience both as a clinician and leader. In addition he has worked as a Senior Medical Director for WPS Health Insurance.
Dr. Bavishi is originally from Illinois, where he earned his DO from the Chicago College of Osteopathic Medicine in Downers Grove, Illinois. He completed his Pediatric residency at Advocate Children's Hospital in 2000.
CARMEL JONES, CPA, MBA, CMPE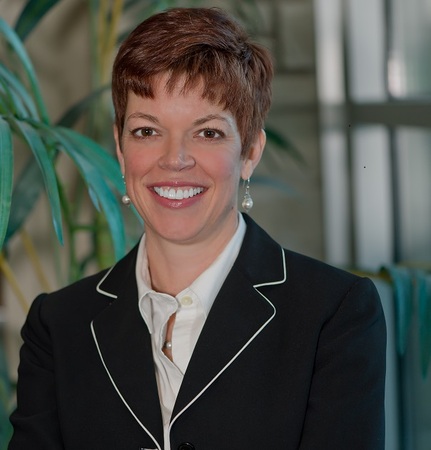 Carmel Jones is the Chief Operating Officer, Saint Joseph Medical Group, Inc. She has over 24 years healthcare experience in various hospital and medical group roles. A Certified Public Accountant and Certified Medical Practice Executive, Ms. Jones is a member of MGMA and KMGMA. She has a BS in Business Administration from Transylvania University and an MBA with emphasis in Healthcare from Bellevue University.
STEVE HAFFNER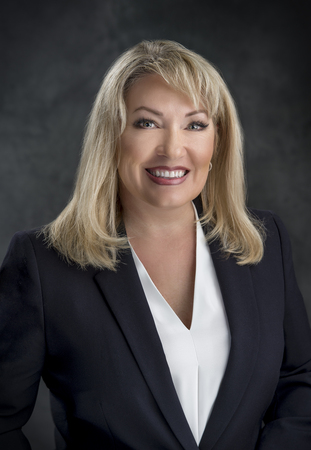 Steve Haffner is a professional speaker and decision performance specialist. He had a successful 30-year corporate career as a programmer/analyst, systems engineer, business analyst and executive for companies including EDS, Mercer, and Humana.
In 2011 Steve switched gears and launched his own speaking and performance business. His mentalism entertainment programs have been booked by organizations such as 3M, Amazon, and Edward Jones.
Steve's experiences as a corporate professional, business owner, magician and mentalist give him a unique perspective on how the subconscious mind influences our decision making, affecting our personal and professional success.
Using research from the fields of psychology, neuroscience and behavioral economics, Steve's programs focus on how to improve our performance by recognizing and overcoming the deceptive biases, shortcuts, and impulses of the primitive "lizard brain."
Steve uses humor, personal stories, and entertaining segments of psychological and visual illusion to highlight key topics, making his presentations not only educational but entertainingly engaging as well.
CONNIE LEFFLER, CMA, CMM, FACMPE
KMGMA ACMPE Forum Representative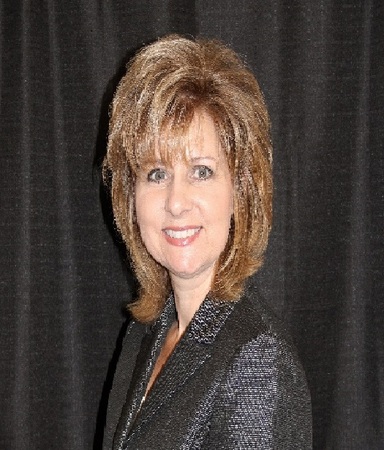 Connie Leffler, CMA, CMM, FACMPE, has over 25 years' experience in Practice Management.
She is Board Certified and a Fellow with The American College of Medical Practice Executives. Connie has been an active member with Local and State MGMA Chapters for over 20 Years. Connie is currently the ACMPE Forum Rep for KMGMA and an active MGMA member.
OFFICER CHRIS PAWELSKI
Dayton Police Department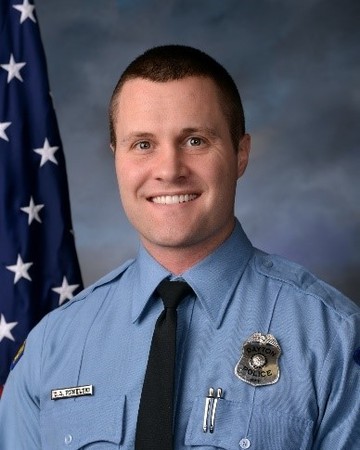 Officer Chris Pawelski has been with the Dayton Police Department since 2007 and is currently assigned as the department's Community Engagement Officer.
He is certified as a crime prevention specialist from the Ohio Crime Prevention Association and also a member of the Miami Valley Crime Prevention Association.
OFFICER JOHN DAVIS
Centerville, OH Police Department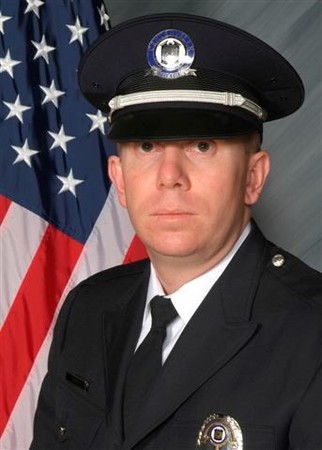 Officer John Davis has been with the Centerville Police Department since 1992 and is currently assigned as the Community Relations Officer.
He is certified as an Advanced Crime Prevention Practitioner from the Ohio Crime Prevention Association and is also an active member of the Miami Valley Crime Prevention Association.
DREW VOYTAL, MPA
Associate Director, MGMA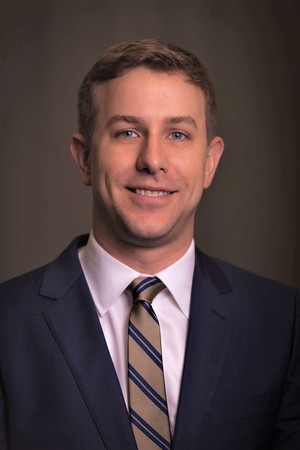 Drew serves as an Associate Director for MGMA Government Affairs in Washington DC. In his primary role as a Government Affairs member liaison, he works to inform membership of the federal rules and regulations impacting medical group practices around the country. He works closely with MGMA state affiliate chapters to organize grassroots efforts and is a frequent speaker at state and national meetings.
When he is not meeting with members or speaking at conferences, Drew works to create learning resources for both MGMA members as well as members of Congress and administration officials.
Drew holds a Master of Public Administration with a Healthcare Administration focus, and a bachelor's degree in Political Science, both from Western Michigan University.
CORY MEADOWS, JD
Kentucky Medical Association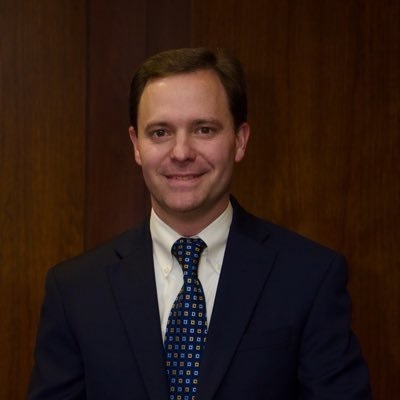 Cory Meadows is the Deputy Executive Vice President and Director of Advocacy at the Kentucky Medical Association. Meadows joined KMA in 2011 and since that time has been responsible for managing the Association's legislative advocacy efforts and legal activities. He also speaks on a number of topics related to physician practice management, medical/legal issues, access to care, compliance, and the current state of the health care industry.
PriorSpeaker Bios to joining KMA, Meadows practiced law in both the public and private sectors and served in several key positions within the Fletcher Administration. A native of Clay City, Kentucky, Meadows earned an undergraduate political science degree from the University of Kentucky and a law degree from the Brandeis School of Law at the University of Louisville.